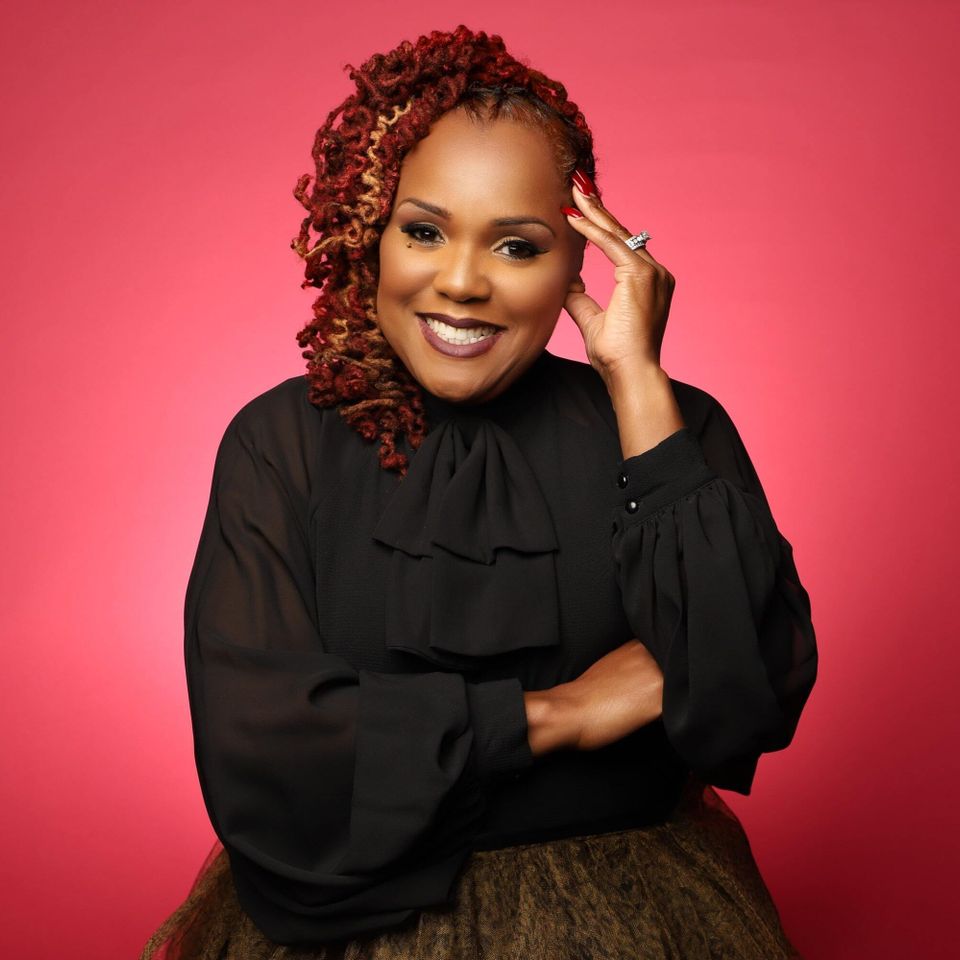 Adriann Lewis-Freeman
Adriann Lewis-Freeman is the eldest daughter of Pastor Luciose Lewis Jr. and Kayron Lewis of Saginaw, MI.  She has three siblings, Keith Jenkins, Aundrea Lewis and Ay'Ron Lewis.  Adriann sang her first solo at three years of age, standing on a wooden box at Mt. Moriah Missionary Baptist Church (Saginaw, MI) where her mother was the musician, and her father was a deacon.  At twelve years of age, while resting under a piano in a recording studio, Adriann knew that her career would be in singing after hearing her voice playing from speakers on her first recording, "He's the Greatest Friend of All," with Saginaw Valley Choir under the direction of the late Rev. Jerry Redeemer and her mother, Kayron Lewis.

​Adriann, along with her sister, Aundrea, are the founders of the gospel duo RiZen.  RiZen has recorded three albums hitting the billboard charts at numbers 28, 6, and 3.  They are the recipients of two Stellar Awards, several Dove Awards Nominations, and other countless awards for their musical and anointed vocals.  They have ministered with Stevie Wonder, Yolanda Adams, Shelia E., Vickie Yohe, Byron Cage, Kirk Carr, Kirk Franklin, Fred Hammond, Pastor Donnie McClurkin, James Fortune, Pastor Shirley Caesar, Pastor John P. Kee, Kelly Price, Tom Joyner, Donna Richardson (Sweating in the Spirit 2 DVD) Dr. Bobby Jones and many others.  They have also traveled around the United States, Europe, Germany, and Korea to spread the gospel of Jesus Christ through song, and the word of God.

After taking a break from the music industry, Adriann went back to school to Tennessee State University to finish her Bachelor's and Master's Degree in English.  Also making sure she raised her son El'Fonzie to finish high school so he could pursue his dreams also. Adriann decided to go back but this time as a solo artist, which is something she always wanted to do.  So she and her brother, Super Producer Ay'Ron hit the studio to make great music.

As a solo artist, Adriann is featured on many other projects such as Galilee Mass Choir – "Live in Saginaw, MI," Galilee Mass Choir – "While It's Fresh On My Mind," Women of Worship of GMWA – "He Will Deliver," Women of Worship of GMWA – "When I Get Home," GMWA Youth Mass Choir – "Live in Minneapolis," Elder Tommy L. Jones Jr. and The Christian Mass Choir – "Trust in Jesus," Pastor Dewey Smith and Greater Travelers Rest Choir –"Lift Jesus," First Baptist Church Jeffersontown Mass Choir - "He Lifted Me," Moses Tyson and The First Cathedral Gospel Music Extravaganza – "Way Maker," Bishop Paul Morton and Full Gospel Mass Choir – The Sound – "He Will Come Through," VaShawn Mitchell - Unstoppable –"Release," Michael Williams - "He's Able," and Volunteer State Mass Choir – "I Forgot Just Who I Am."

Adriann is now signed to her own label, DAF Entertainment Group/DAF Gospel Records which has a Joint Partnership with Tyscot Records.  Currently, she has three singles: "Joybells" which peaked at 34, "Prayer Changes Things" peaked at 41 and You Been So Good has reached 36 and still climbing.

​Adriann is the First lady of the Tabernacle Missionary Baptist Church in Nashville, TN. She leads and mentor the people of God in Praise, Worship, Christian Education, and Global Outreach. Not only is she "Lady A", but she serves as the Minister of Music and Arts at Tabernacle. Adriann is also an 11th grade Honors English teacher for Tennessee Public Schools.  At this time Adriann is preparing for the RiZen Reunion Live Concert, which takes place on June 6th in Nashville. Adriann believes, "For with God nothing shall be impossible," Luke 1:37.